What can Audi offer you?
New fully electric (e-tron) customers receive a free 7kW home wall box¹, 12 month free subscription to the e-tron Charging Service³ (which includes £150 charging credit equivalent⁴ of 1,000 free miles)⁵ and up to 5,000 free green miles² with Octopus Energy.
Switch to Octopus Energy for up to 5,000 miles of free electric driving
Audi fully electric (e-tron) customers who dual fuel switch their home energy supply to Octopus Energy (or have an existing account) will be eligible for a £90 credit towards your energy bill, equivalent of up to £5,000 green miles of free driving².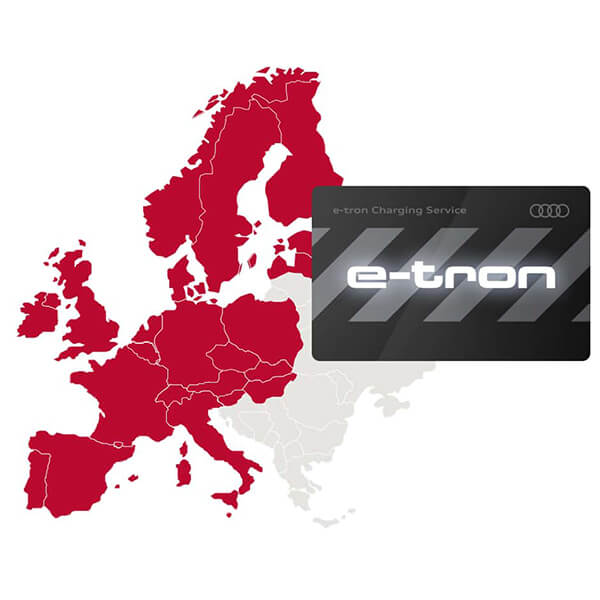 Complimentary 1 year subscription to e-tron Charging Service and £150 credit
The e-tron Charging Service gives you easy access to thousands of charging points across Europe using one card/app, all under one single contract. New Audi fully electric (e-tron) customers who sign up to the Transit tariff³ will receive a free year's subscription and £150 charging credit⁴ (equivalent to 1,000 miles of free electricity⁵).