Used electric & hybrid cars
You don't need to invest in a new car to go electric. Our fully electric and plug-in hybrid models are more popular than ever, and there's plenty of good quality used models at your disposal too.

Improved battery technology also means that newer electric models have an increased range and can travel further between charges, with charging points more accessible both publicly and at home. Plus, with everything from saloons to SUVs available, you've got plenty of choice when finding your perfect used electric Audi.

Dependent on source, some used Audi cars may have had multiple users and/or be ex-business use. For further details, please contact your local Audi Centre.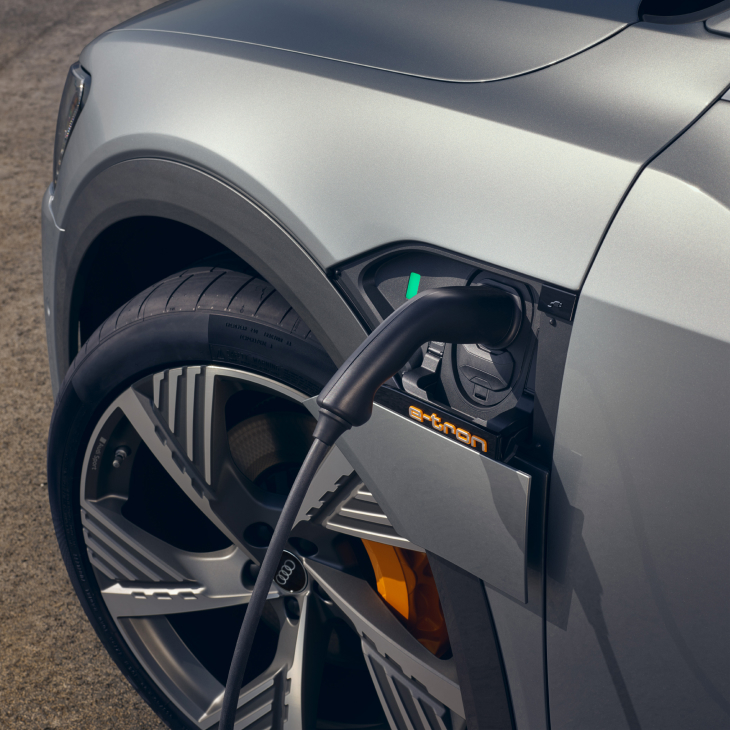 Electric & hybrid benefits
There are so many benefits to owning an electric Audi, here are just some of them:
Reduced car tax (VED rates and Benefit In Kind)

Fully electric vehicles require less frequent servicing than a combustion car

Up to 4,500 miles of free electric driving when you switch to Octopus energy¹

Access to almost 75%² of the UK's public charging points when you sign up for an e-tron Charging Service card
Fully electric e-tron models
Our fully electric vehicles - everything you'd expect from an Audi, plus electric.
Plug-in hybrid TFSI e models
Fuel and electric combined; TFSI e plug-in hybrid models provide the best of both worlds.