Unlock your Audi world
With sophisticated information and entertainment functions, Audi Connect takes comfort and driving enjoyment to a new level. Audi Connect features and services are available within your car Infotainment, with additional remote features available through the myAudi app¹.

Even if you drive an Audi without an in-built Audi Connect function, you can access these features via your car and smartphone with the Audi Connect plug and play device. Simply plug in, create your account and link your phone – and you can check your car stats, monitor fuel and oil, check your service schedule and more. All straight from the plug and play app.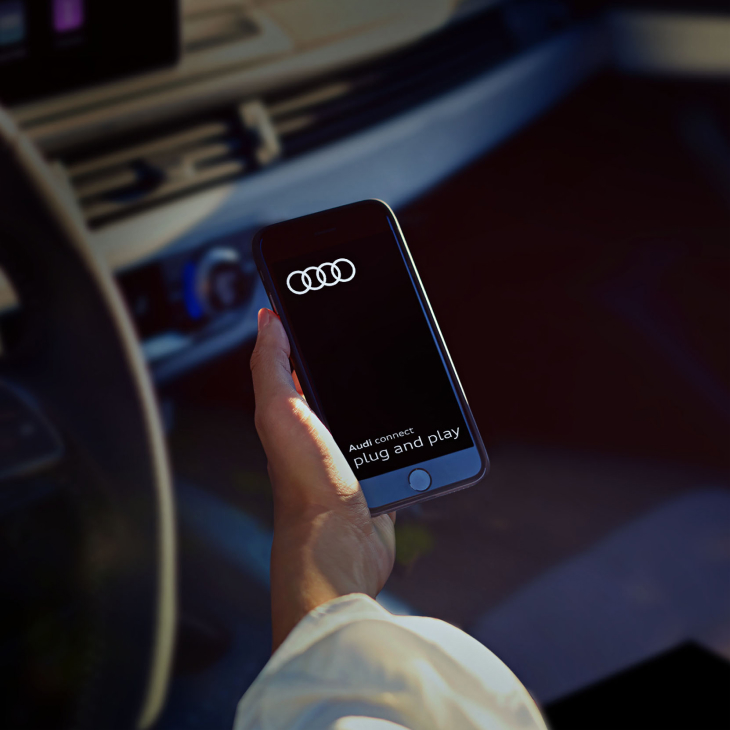 Audi Connect
plug and play
If you drive an earlier Audi without an embedded Sim, you can still access Audi Connect features via the separate plug and play device, now available to purchase.

As well as giving you useful vehicle information on your smartphone, the Audi Connect plug and play app will notify when you're due a service and can even send your vehicle details to your preferred Audi Centre for booking.

You can see your fuel levels and costs, see driving statistics and even get walking directions to your car's parked location.
Need help?
We have a dedicated myAudi team on hand 24/7 to help with any questions you may have.