Specialist cars for specialist
Fleets
Some businesses need something a little more special. And with a wide choice of specialist models, including plug-in hybrid (TFSI e) and fully electric (e-tron), you can rely on Audi to perfectly meet your needs and business demands. As well as hard-working dependability and efficiency that reduces costs and minimises emissions, Audi delivers exceptional performance, no matter what.
From the exceptional fully electric Audi e-tron, to the luxurious A8 and versatile Q7; our popular specialist cars meet your every specialist need.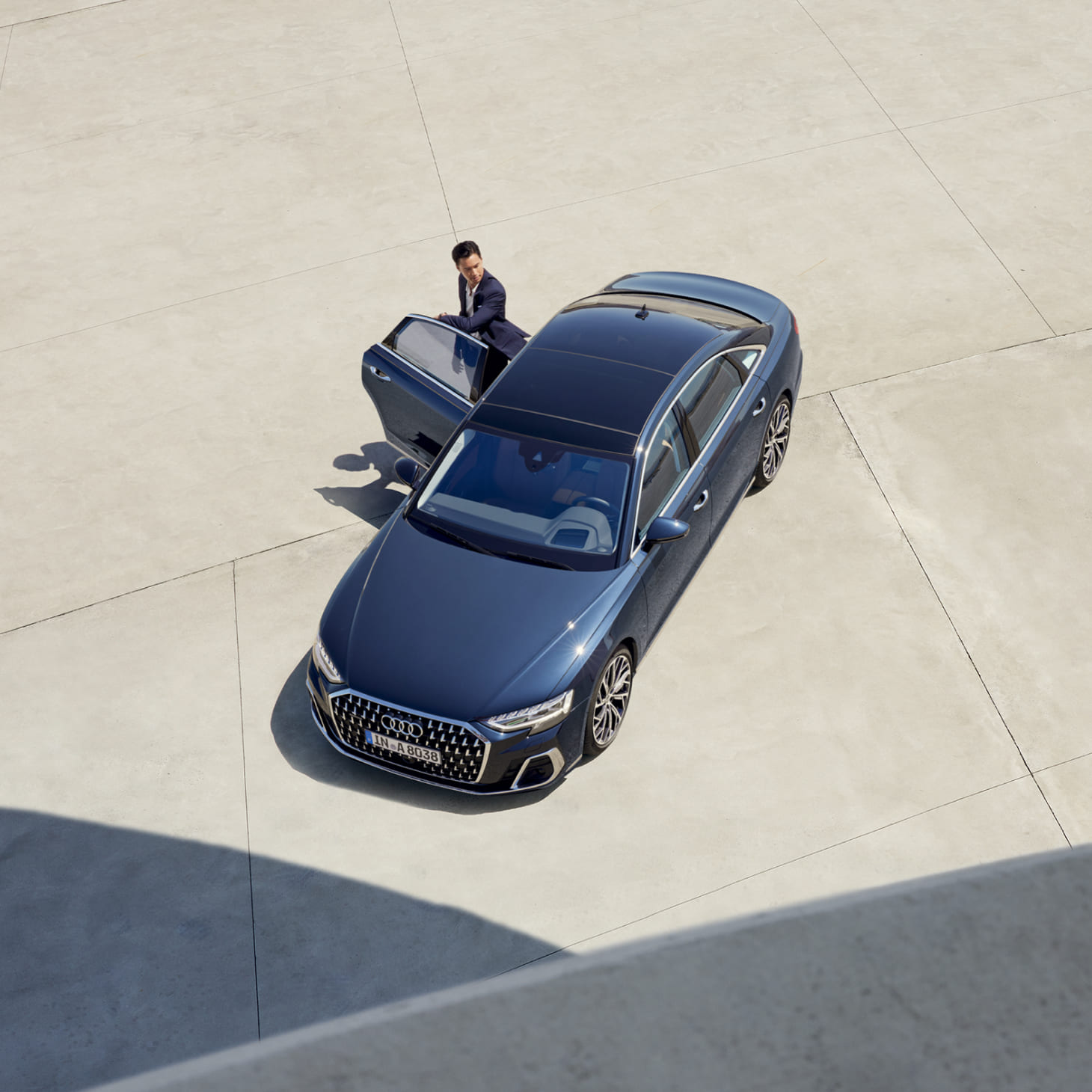 Security cars
Protection is paramount and Audi security vehicles are built to the highest standards. The long-wheelbase A8 security vehicle combines the resistance class VR7 with a range of safety features. Looking like any other A8, it blends in anywhere and offers all the comfort and luxury you would expect from a regular A8.

If you'd like to know more, please call our security car specialist Sean Batchelor on 07827 990051 or email: audivip@audi.co.uk
Police & emergency
When it comes to responding to emergencies, our cars have the versatility, reliability and performance you need to answer the call. Available exclusively to UK police forces, the Audi A4 50 3.0TDI 286PS Avant and Saloon have earned the trust of Road Policing Units, nationally.

Audi UK is authorised to supply vehicles to the Emergency Services sector through the Crown Commercial services Vehicle Purchase Framework agreement. When you procure through this agreement, we can offer you preferential rates on either outright purchases or leasing agreements.

If you'd like to know more, please call our police and emergency vehicle specialist Matt Belsom on 07763 362636