Thinking about switching to a fully electric or plug-in hybrid car?
Curious to see how one could fit into your lifestyle? Download the EV&me app by Audi and see if going electric could be right for you.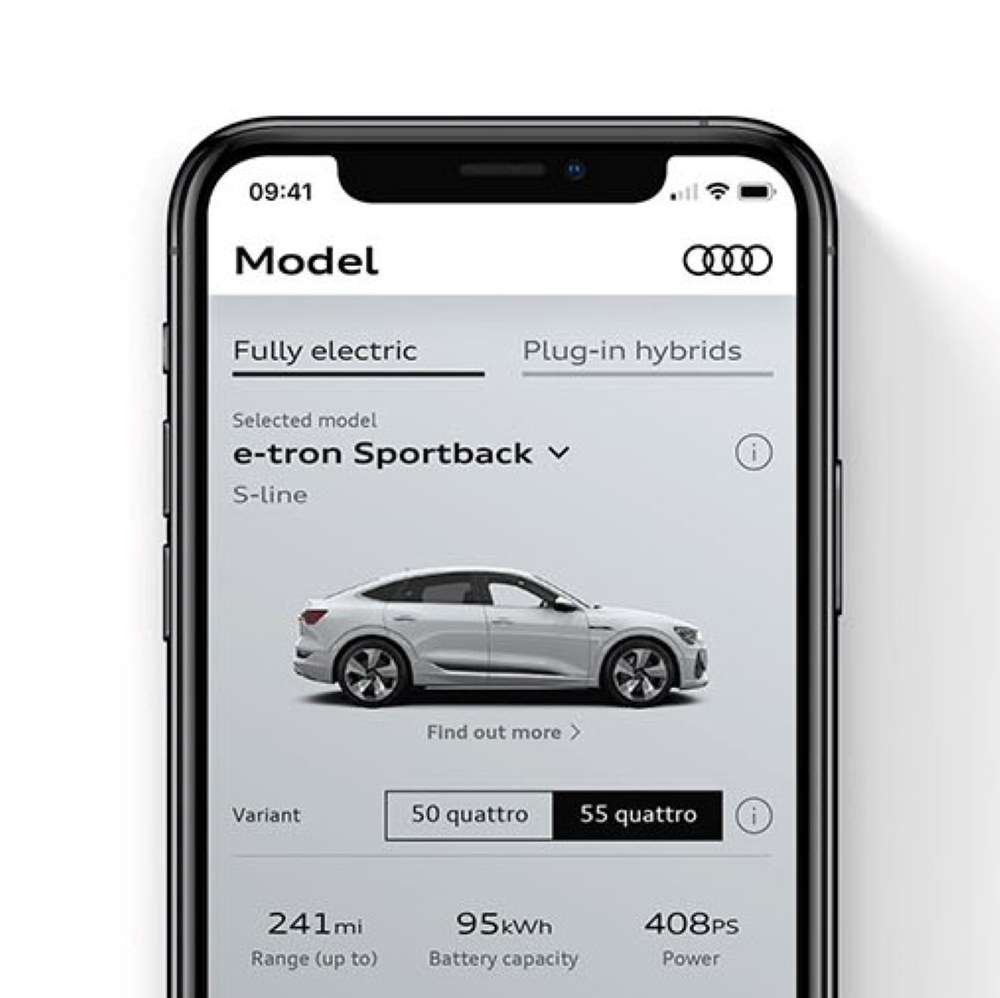 Compare and discover which electric Audi may be right for you
Whether you are considering a fully electric or plug-in hybrid Audi, the EV&me app gives you an overview to help you decide whch one is right for you. It lets you compare useful performance and charging time information between models. You can also choose a default model to track journeys and easily switch between models to compare running costs. Plus, you'll get an overview of the current available offers.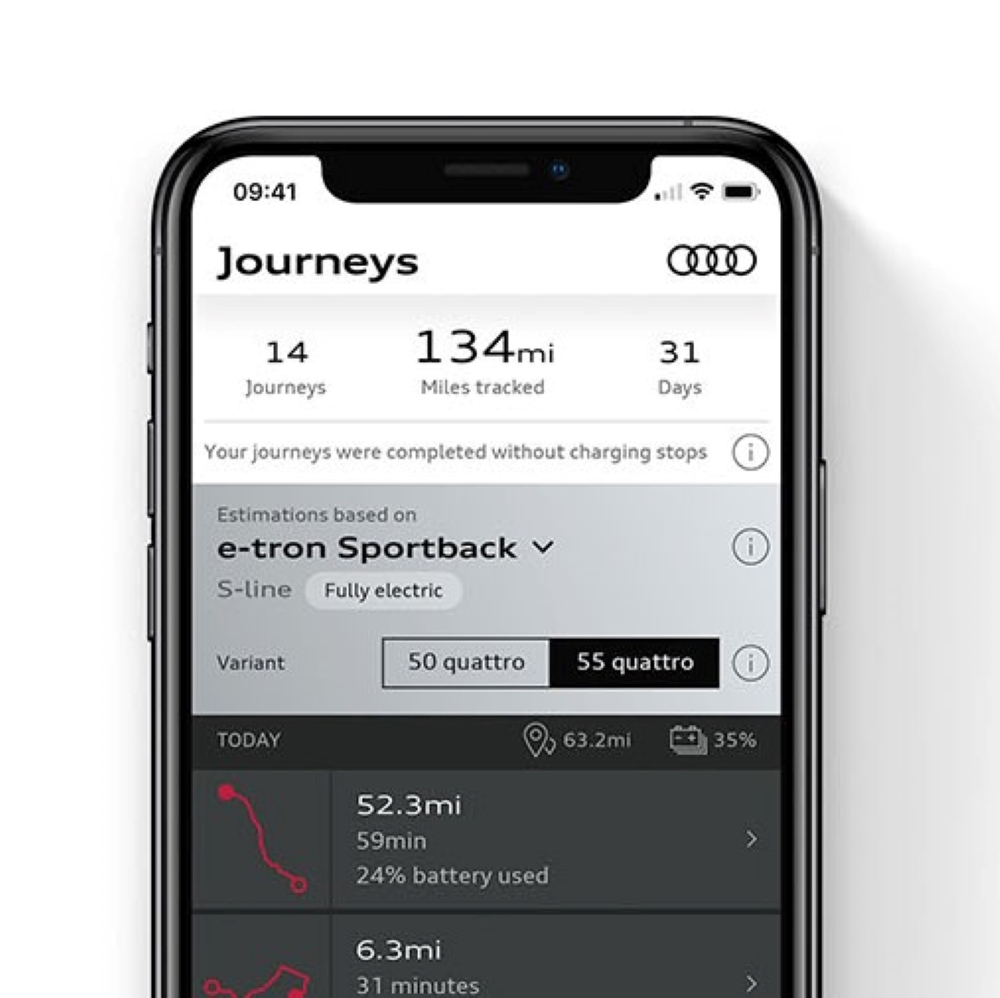 Track and view a breakdown of your journeys
The EV&me app tracks and analyses your own personal driving behaviour. It enables you to view a breakdown of your tracked journeys including distance, time, estimated battery percentage used and charging stops required to better understand your driving habits and find out how your journey would compare if you had been driving a fully electric or plug-in hybrid car.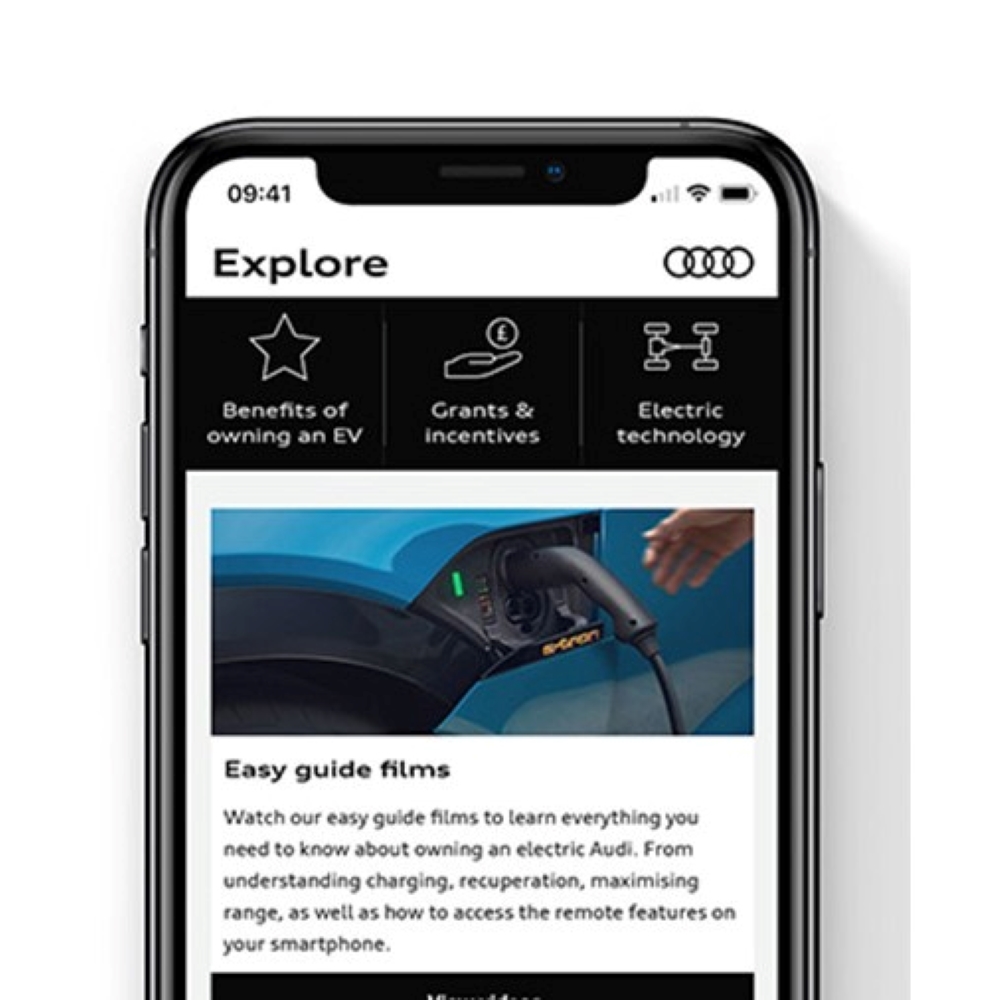 Learn about the benefits of electric
From learning about charging to maximising range, grants and incentives, the EV&me app has everything you need to know about owning an electric vehicle to help you decide whether switching is right for you. You can also watch our easy-guide films, explore the Audi electric range and offers, locate a Centre, chat to a specialist using Facebook messenger or book a test drive.
Need help?
For technical issues you can email one of our electric vehicle specialists on evandme@vwfs.co.uk - and for any other electric vehicle questions you can speak to us directly on 0800 699 888 or take a look at our FAQs for more answers.
Download the EV&me app