Progress. Then, now and always.
Over 100 years ago, Audi was founded on a vision of constant progress. A vision that's not just embodied in the design of our cars, but in the way we see the world. It means recognising the potential in every situation. Seeing possibilities, where others perceive impossibilities. And inspiration, where there are obstacles. Knowing that what we create today won't just lead to better cars, but to a better tomorrow. For Audi, future is an attitude.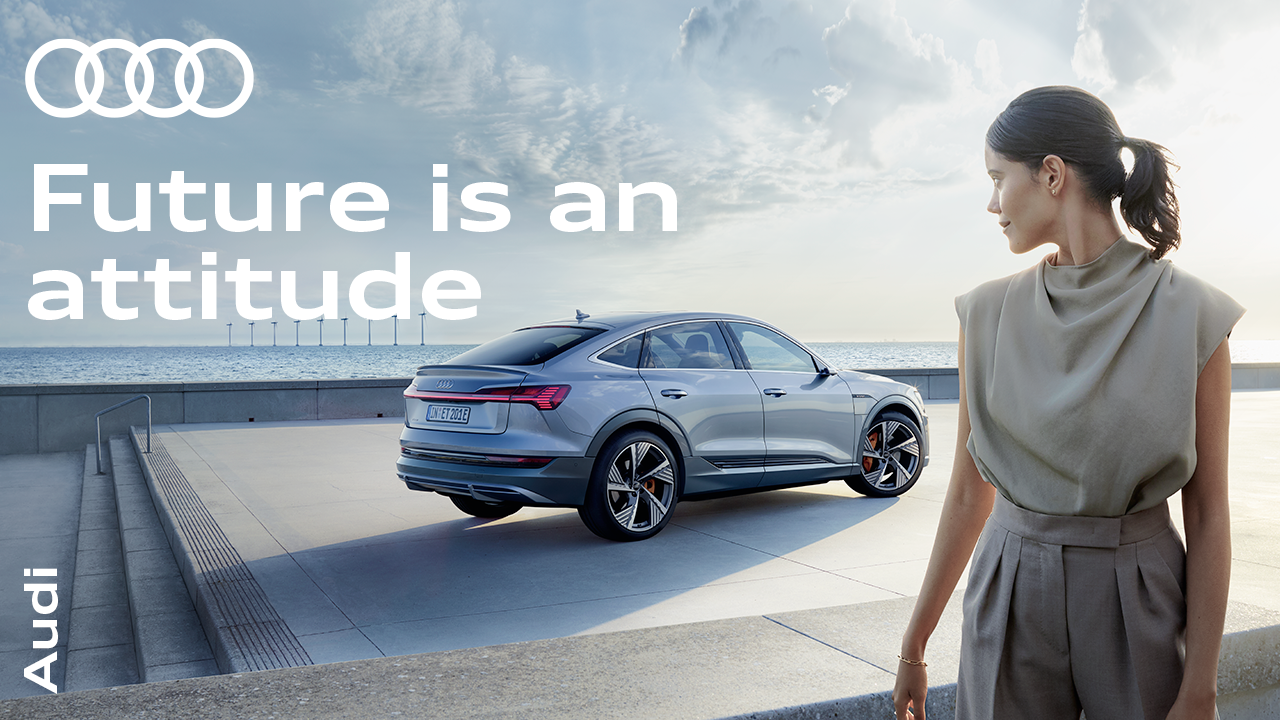 What makes an Audi?
It's no longer enough for a car to take you from A to B. Recognising our common challenges; embracing digital possibilities and providing thrilling experiences are all crucial elements of what makes an Audi, an Audi. Cars born of progress, that innovate as much as they excite.
Audi today.
Discover our newest models, at forefront of Audi design and innovation.
Audi tomorrow.
Facing the issues of the future and embracing new technologies: these are the opportunities that every next-generation Audi will seize.
The AI:ME
A vision for driving in the megacities of tomorrow, the AI:ME concept is compact, battery-powered and can drive you fully autonomously.